28002
POOL MAINTENANCE KIT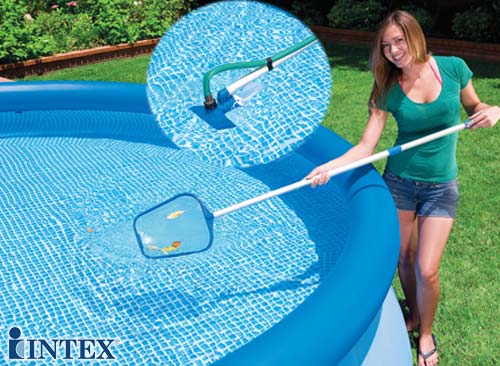 Keeping your swimming pool clean this summer is easy with the right tools and this pool maintenance kit makes it simple.
The kit is ideal for use with pools up to 16 foot (488cm) with a telescopic 94" (239cm) aluminium handle and interchangeable pool vacuum and skimmer net head.
This swimming pool maintenance kit comes with a net to clear mess from the water and a pool cleaner which you can attach a garden hose to, to clear the bottom of the pool.
It is ideal for 8ft, 10ft, 12ft and 18ft swimming pools.
Manufacturere: Intex