SPA INTEX
" JET MASSAGE "
SPA Intex is a perfect product to enjoy relaxing massage in hot tub. You can adjust temperature up tp 40°C, 6 high performance jet nozzles.
With technology
FiberTech TM
Bubble Massage Intex is resistent and rigid, you can sit on it and it remains solid!
Intuitive console at the touch of your hand!
( you can choose C° and Fahrenheit manually )
6 high performance jet nozzles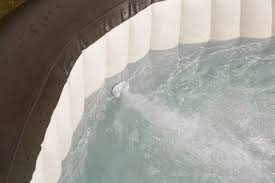 Cover
Product description:
- seating capacity: 6
- water capacity: 1098 liters
- inner/outer size: 168 cm / 218 cm
- height: 71 cm
- PVC thickness: 0,84 mm
- material: Laminate PVC
- internal structure: 48 Fiber-Tech BeamsTM
- jet pump: 700 W /220-240 V
- heater: 2200W/220-240V
- flow rate: 1.741 liters / hr
- jet pressure: 0.48/0.69 bar
- hard water system: 10 W
- temperature: 20° - 40° C
- temperature rise: 1° - 2° C/hr

Included in package:


INTEX 28436 JET MASSAGE SPA

OCTAGONAL SHAPE

Filter pump with heater and hard water system

1 filter cartridge code 29001, must be changed once per month or accordingly to frequency of use

Thermal cover

Floating dispenser for chemical products

Transport bag

Manual/Electric combo pump