64474 INTEX Air Bed 203 x 152 x 46
Premaire Fiber Tech Tecnology
pump included !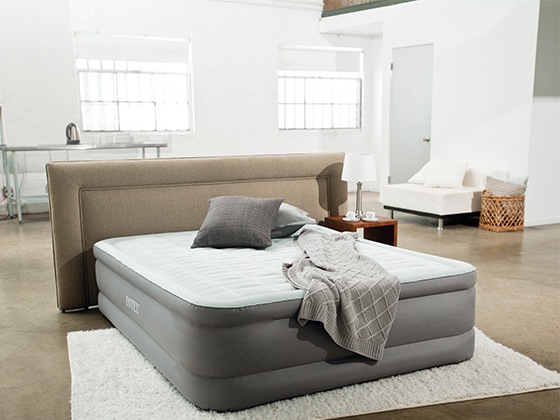 Technology:
FiberTech TM
Luxurious Pillow Top. Hundreds of inter-connected air pockets engineered so that air flows gently across the sleeping surface creating body-hugging comfort.

2-ply laminated side walls and bottom firmly retain air while providing a high quality puncture resistant surface.

Easy to use electric pump with adjustable firmness.